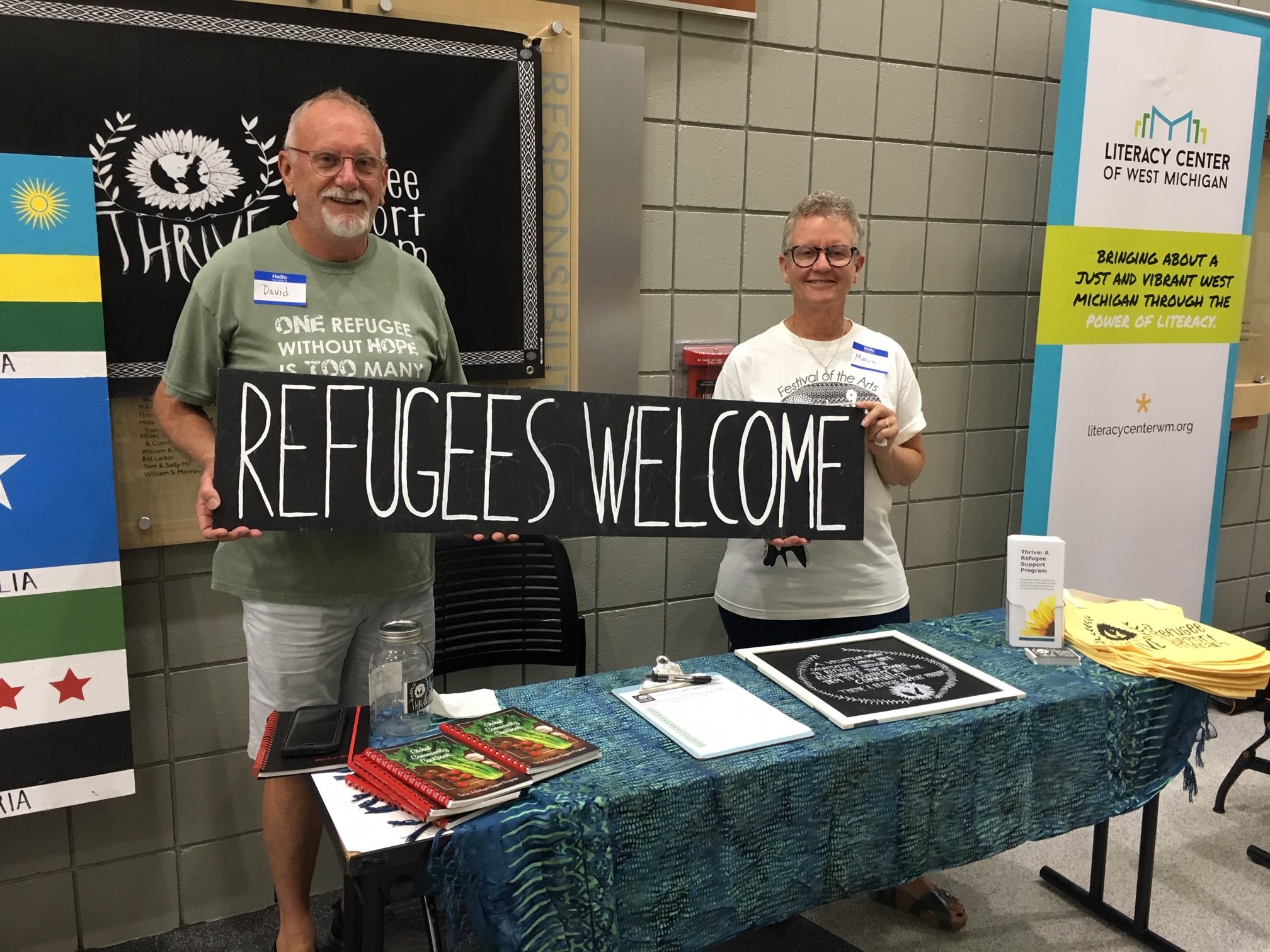 Who Supports Thrive?
Thrive is made possible by the funding of private donors, private foundations, fundraisers, and support from the greater Grand Rapids area United Methodist Church.
Thrive:  In the Beginning
This program connects refugees to services they would otherwise not be able to access in addition to providing programs to fill in some of the gaps in services for this population. We are a non-profit, 501(c)(3) agency that was founded in 2011. We rely strongly on volunteer support and currently have one part-time staff member.
The program began with one volunteer working with a family of nine from the Congo with two disabled children. She noticed that many refugee needs were not being met, and that the time they had on case management support from the government was extremely limited.
When the family said they wanted to go to a Methodist church, she emailed several local pastors and received a warm invitation from Marcia Elders of South Wyoming UMC. This eventually developed into a group of people who opened Thrive as a non-profit.
From this, the Thrive program evolved to provide continued support to refugees in adjusting to the culture of the United States. This support takes place in the form of individual partnership with refugee families to work on their specific needs.