Join the Neighborhood with A Recurring Monthly Donation
Refugee Families in West Michigan Need Help
Every year nearly 700 families from across the globe are resettled in West Michigan. These refugee families come to our community having left nearly everything behind as they fled their homes in search of safety, often from war-torn countries. The average refugee spends 15 to 17 years in a camp, unable to work, living on basic rations and often in very crowded conditions, before they are approved for resettlement.
After extreme vetting that includes security screening and multiple interviews over the course of 18-24 months, approved refugees are matched with a resettlement agency. These agencies, funded primarily through government contracts, provide just 90 days of assistance, after which time many of the social support services are lost. Can you imagine adjusting to a new country in just 90 days?
This is where we step in. Thrive's Refugee Support Center offers drop-in services that include help with housing and employment questions, connecting to community resources to fill the gaps, and classes in English and citizenship. In addition, Thrive trains volunteer as Cultural Brokers who come alongside refugee families and assist them with adjusting to their new home. Cultural Brokers assist with navigating day-to-day life, everything from setting up a bank account to understanding parent-teacher conferences, or finding a dentist.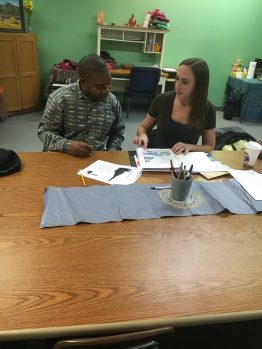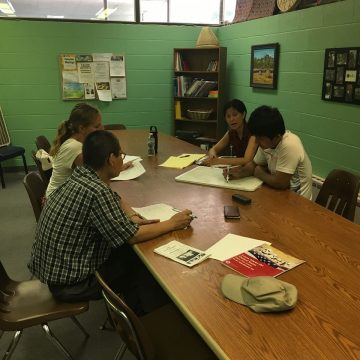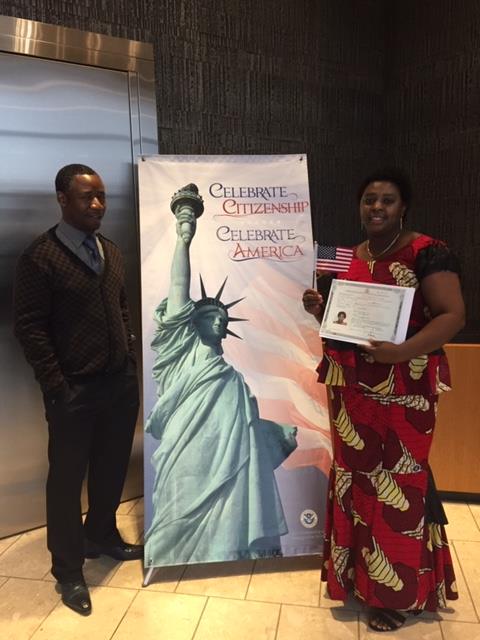 But We Can't Do It Alone…
You can join Thrive in helping refugees settle in West Michigan communities by joining the Neighborhood Monthly Club. As a member of the Neighborhood you will receive…
A monthly e-newsletter

An invitation to our annual Neighborhood picnic to show our appreciation for your partnership

Special Neighborhood updates each quarter
Your recurring monthly gift will help us continue the work that we do here at Thrive and our Refugee Support Center.
Neighborhood Club Membership Options
$50 which is equivalent to providing one day of support for the drop-in resource center

$20 which is equivalent to providing one citizenship class

$10 which is equivalent to providing one week of support for the Cultural Broker program


You are also welcome to choose your own monthly investment amount.
Please Note: All monthly donations will be processed on the 15th day of the month.
Members will receive one annual donation receipt in January of each year.